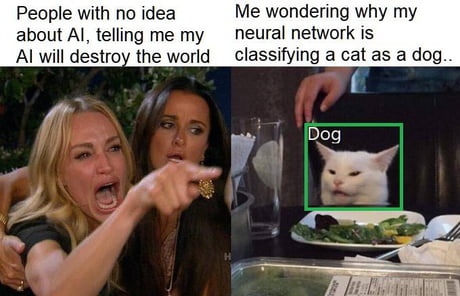 We are a friendly computer vision interest group within MLC. We meet every Saturday 10 AM PST to discuss papers from vision research. Occasionally we come together to collaborate on various projects or do workshops. We welcome anyone with an interest in this field so come ask questions, give feedback or participate in any other form.
Ongoing Projects[edit]
| Title | Description | Deadline |
| --- | --- | --- |
| ICLR Blog Post | Select a previous ICLR paper and write an informal and accessible blog post. Highlight ambiguities, provide better visualization, etc. | Jan 14th, 2022 |
| ML Reproducibility Challenge 2021 | Select a paper, reproduce the major results, and verify the contribution. | Feb 4th, 2022 |
Previous Reading Groups[edit]
You can find previous paper reading recordings on notion page. Some of the papers we have discussed in the past are:
Show, Attend and Tell
Object-aware Contrastive Learning for Debiased Scene Representation
Visual Chirality
Swin Transformer -- Hierarchical Vision Transformer using Shifted Windows
Barlow Twins
An Image is Worth 16x16 Words: Transformers for Image Recognition at Scale, and many more!
If you think you have a paper suggestion which you'd like to present or discuss, come and join us on discord :)